The Best Way To Sell Mineral Rights
Do you have a property with valuable minerals? We get that it may not mean that much because administrating them on your own can be difficult. Most of the time, owning minerals can seem superficial because it represents money. Still, you can't really use it for something.
So, if you're trying to sell your mineral rights to get cash, keep reading. Below, we'll go through everything to know about the process and who you should sell.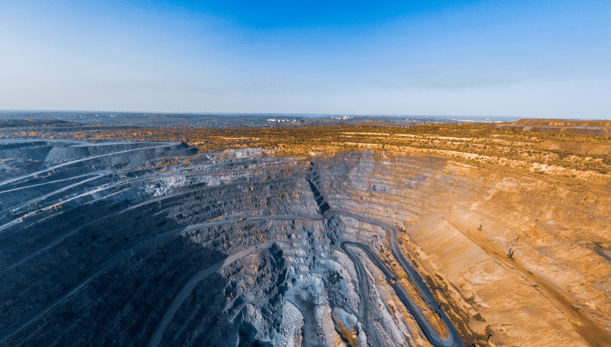 What It Means To

Sell Your Mineral Rights
When you sell your mineral rights, also called selling your minerals, you're essentially permitting someone else to mine on your land in exchange for money.
It's common for landowners to want to keep their surface rights while selling their mineral rights. That way, they can still live on or use the property as they please without worrying about the mining process. There are 2 ways to sell your mineral rights: doing it by yourself or working with a professional company.
Reasons Why You Should Sell To A

Mineral Rights Company
You'll Save Time
The process of selling mineral rights can be long and complicated. There are a lot of factors involved, from figuring out how much your minerals are worth to negotiating with buyers.
A mineral rights company will take care of all the paperwork and legwork for you to sit back and relax while they do what they're good at.
You'll Maximize The Value Of Your Minerals
When you try to sell your minerals on your own, it's easy to get taken advantage of. Mineral buyers will often lowball you because they know that you're not familiar with the market value of your minerals.
On the other hand, a mineral rights company will make sure that you get the best possible price for your minerals. They have the experience and knowledge to get you top dollar.
You'll Have A Partner You Can Trust
Selling mineral rights can be stressful, but it doesn't have to be. When you partner with a mineral rights company, you can rest assured knowing that you're in good hands.
You Can Overcome Short-term Financial Needs With The Payment
One of the best things about selling your mineral rights is getting paid for something you're not using. If you need some extra cash to cover a medical bill, pay off a debt, create your retirement fund or make a major purchase, selling your minerals is a great way to get it.
Work With Blue Flame Minerals, Your Trusted Mineral Rights Buyers!
Are you looking for a mineral rights company? Blue Flame Minerals is your trusted option. We specialize in buying and selling mineral rights to help our clients. Our process is simple, and we guide you through it, so you understand the business better. When we purchase from you, we're establishing a partnership more than a sale. Want to know more about us? Reach out!